It's time for Top Ten Tuesday!! Top Ten Tuesday is a weekly meme created by The Broke and the Bookish. You should join; it's so fun! Some of these books  I got all at once so the numbering on this list may not be completely accurate but these are the latest books in my TBR List. Enjoy!
1. ENDGAME: The Calling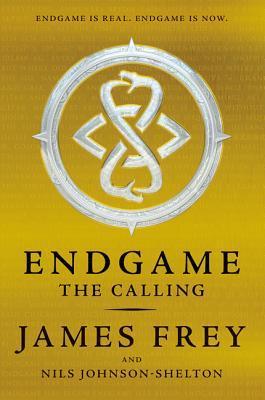 From what I've heard from this book it reminds my of a Middle Grade series called the 39 clues. I'm surprised I don't hear much talk of that series, especially since Rick Riordan wrote the first book.
2. The Bone Clocks 
I've heard about this one from booktube. I heard David Mitchel has a certain writing style and I wanted to look into that. Plus look at that cover ❤
3. An Abundance of Katherines
This I got because I want to read my way through John Green's books.
4. Looking for Alaska
Techinically I'm currently reading this but it still needs "to be read" and it's my blog so I'm putting it on this list. 🙂
5. Carrie
I read the Shinning by Stephen King and I absolutely loved it! So I'm trying out his horror stories and Carrie seemed like a good place to start.
6. Before I Go to Sleep
When I first saw this at the bookstore I almost got it because it sounded so interesting (She forgets everything (herself included) every time she sleeps and doesn't know who to trust!) but I ended up buy another book. Then the trailer came out and I decided I should get it so I can read it before the movie. I finally got it!
7. This One Summer
Look at that cover art! This graphic novel and the rest in this list were given to me.
8. On the Way
9. The Glittering World
10. The Ghosts of Heaven
Well that's my top ten. Hope you enjoyed. If you have a top ten let me know!