So one of the main things that drew me to Sabaa Tahir's debut An Ember in the Ashes is that it was a stand alone. A high fantasy that's a stand alone??? I wanted to see how that worked because authors of high fantasy usually need more than one book to contain their intricate worlds and characters. I thought it might be refreshing to have an awesome high fantasy that can have everything said and done in one book.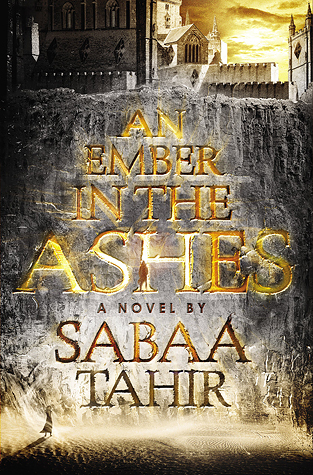 Well it turns out that because An Ember in the Ashes was so shockingly successful before it's release date (there's even talk about film rights being bought) and because of popular demand there is going to be a sequel.
Is this a Yay or a Nay for you?
I haven't read An Ember in the Ashes. The only thing that has me bummed out is that I was really excited to see a high fantasy stand alone. I thought that the fact that it was a stand alone made it unique somehow.
Hopefully the lost will be made up for me by living up to the hype and continuing that to the sequel.
So… What are your thoughts?!
Here's a link to an arctile by The New York Times to read a little more about this.