Hey, guys! You excited for this month? So I decided to try out this Monthly Releases thing on my blog where I basically tell you about some books that are coming out this month. Of course there are a whole lot of books released every month but I'll only mention the ones that interest me and maybe a few that people have been getting a lot of buzz.
*Some of the summaries are lengthy so click on the picture to take you to the Goodreads page to learn more about the book.
Let me know what you guys think and some of the books you're looking forward to see in stores.
More Happy Than Not

– June 2nd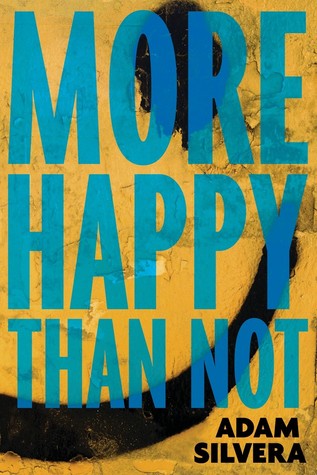 Goodreads Synopsis:
The Leteo Institute's revolutionary memory-relief procedure seems too good to be true to Aaron Soto — miracle cure-alls don't tend to pop up in the Bronx projects. But Aaron can't forget how he's grown up poor or how his friends aren't always there for him. Like after his father committed suicide in their one bedroom apartment. Aaron has the support of his patient girlfriend, if not necessarily his distant brother and overworked mother, but it's not enough.
*read more on Goodreads (click the picture)
---
Goodreads Synopsis:
Your greatest enemy isn't what you fight, but what you fear.
Elizabeth Grey is one of the king's best witch hunters, devoted to rooting out witchcraft and doling out justice. But when she's accused of being a witch herself, Elizabeth is arrested and sentenced to burn at the stake.
Salvation comes from a man she thought was her enemy. Nicholas Perevil, the most powerful and dangerous wizard in the kingdom, offers her a deal: he will save her from execution if she can break the deadly curse that's been laid upon him.
*read more on Goodreads by clicking the picture.
---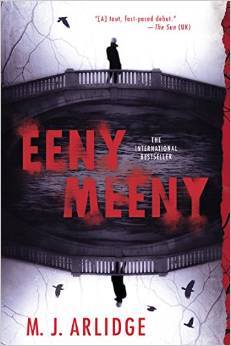 Goodreads Synopsis:
The international bestseller that "grabs the reader by the throat" (Crime Time).
First in the new series featuring Detective Inspector Helen Grace.
Two people are abducted, imprisoned, and left with a gun. As hunger and thirst set in, only one walks away alive.
It's a game more twisted than any Detective Inspector Helen Grace has ever seen. If she hadn't spoken with the shattered survivors herself, she almost wouldn't believe them.
* Click the picture to read more on Goodreads
---
  

Every Last Word

– June 16th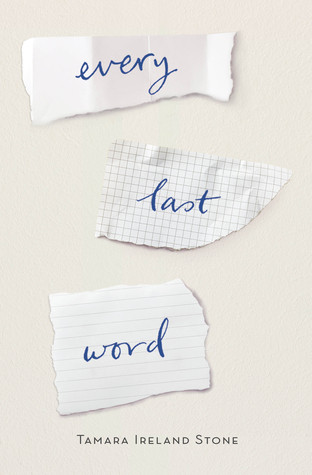 Goodreads Synopsis:
If you could read my mind, you wouldn't be smiling.
Samantha McAllister looks just like the rest of the popular girls in her junior class. But hidden beneath the straightened hair and expertly applied makeup is a secret that her friends would never understand: Sam has Purely-Obsessional OCD and is consumed by a stream of dark thoughts and worries that she can't turn off.
* Click the picture to read more on Goodreads
---
Library at Mount Char

– June 16th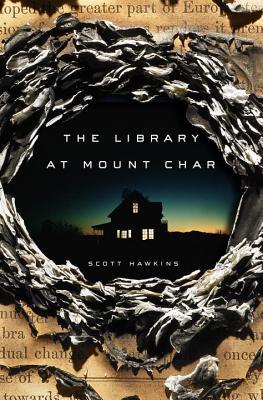 Goodreads Synopsis:
Neil Gaiman meets Joe Hill in this astonishingly original, terrifying, and darkly funny contemporary fantasy.
Carolyn's not so different from the other human beings around her. She's sure of it. She likes guacamole and cigarettes and steak. She knows how to use a phone. She even remembers what clothes are for.
After all, she was a normal American herself, once.
That was a long time ago, of course–before the time she calls "adoption day," when she and a dozen other children found themselves being raised by a man they learned to call Father.        * Click the picture to read more on Goodreads
---
The Night We Said Yes

– June 16th
Goodreads Synopsis:
Before Matt, Ella had a plan. Get over a no-good ex-boyfriend. Graduate from high school without any more distractions. Move away from Orlando, Florida, where she's lived her entire life.
But Matt—the cute, shy, bespectacled bass player who just moved to town—was never part of that plan.
And neither was attending a party that was crashed by the cops just minutes after they arrived. Or spending an entire night saying "yes" to every crazy, fun thing they could think of.
* Click the picture to read more on Goodreads
---
Bastards: A Memoir

– June 22nd
Goodreads Synopsis:
Born into poverty in southern New Jersey and raised in a commune of single mothers, Mary Anna King watched her mother give away one of her newborn sisters every year to another family. All told, there were seven children: Mary, her older brother, and five phantom sisters. Then one day, Mary was sent away, too.Living in Oklahoma with her maternal grandfather, Mary gets a new name and a new life. But she's haunted by the past: by the baby girls she's sure will come looking for her someday, by the mother she had to leave behind, by the father who left her. Mary is a college student when her sisters start to get back in touch. With each reunion, her family becomes closer to whole again. Moving, haunting, and at times wickedly funny, Bastards is about finding one's family and oneself.
---
The Book of Speculation

– June 23rd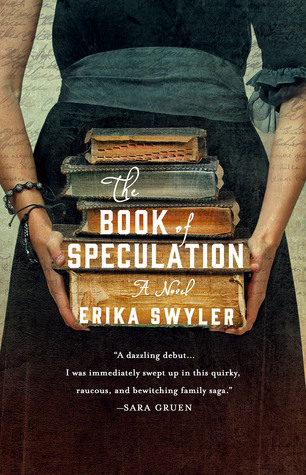 Goodreads Synopsis:
On a day in late June, Simon receives a mysterious package from an antiquarian bookseller. The book tells the story of Amos and Evangeline, doomed lovers who lived and worked in a traveling circus more than two hundred years ago. The paper crackles with age as Simon turns the yellowed pages filled with notes, sketches, and whimsical flourishes, and his best friend and fellow librarian, Alice, looks on in increasing alarm. Why does his grandmother's name, Verona Bonn, appear in this book? Why do so many women in his family drown on July 24?
* Click the picture to read more on Goodreads
---
Emmy & Oliver

– June 23rd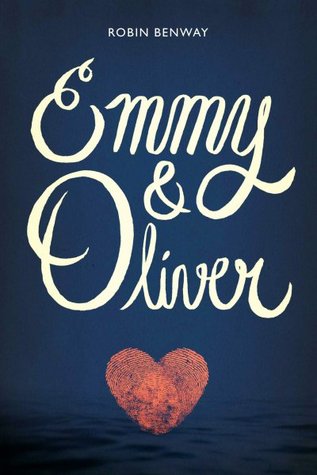 Goodreads Synopsis:
Emmy's best friend, Oliver, reappears after being kidnapped by his father ten years ago. Emmy hopes to pick up their relationship right where it left off. Are they destined to be together? Or has fate irreparably driven them apart?
* Click the picture to read more on Goodreads
---