I was looking around to see what books I've read this month and wow… I didn't read much at all! I didn't even really do anything new so I can't even do a favorites for you guys. Needless to say this is going to be a very short post.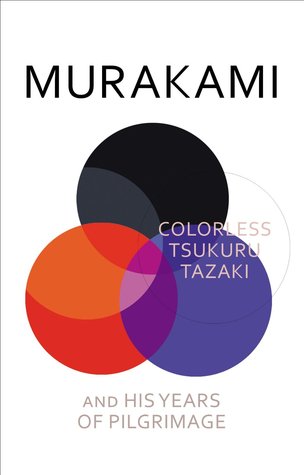 The only book I managed to complete was Haruki Murakami's Colorless Tsukuru Tazaki and His Years of Pilgrimage.
I started a couple of other books like, Vanishing Acts by Jodi Picoult. When I 
initially picked up the book I really wanted to read it and i still do but I'm just
not feeling it anymore at the moment.
 I also started this middle grade book blurbed by Rick Riordan but ended up
not really enjoying it. I DNF (did not finish) it.
I don't think I'll pick it up again. But maybe it something you like? My sister
absolutely loved this book.
I also didn't manage to finish Fahrenheit 451 and the graphic novel Smile. Yes I didn't even finish a graphic novel!
All because I was busy or burt out by packing. I'm getting ready to move sometime very soon. So my mind has been elsewhere. For those of you who move often: How do you do it??
I don't know how much of my time I'll spend reading in August. I know for sure that in the first 2 weeks I'll be busy with packing up boxes here or unpacking there. But I'm hopeful to have a better reading and blogging month in August. I've already got some books I'm planning to read. Though I might have to put my reading on puase for a bit when I pack my books.
How has your month been? Let me know on the comments or if you have a wrap up feel free to link it down below. Happy reading!