So October was a pretty good month for me. I read an okay number of books and posted around 15 blog posts which beats the heck out of how much I've posted in the last few months. Plus I've been trying to get more involved in the community. Overall a lovely month 🙂
Books I've read:
Thirteen Reasons Why
This is a book on suicide and bullying. My heartstrings weren't pulled like I was expecting them to be but I did like certain things about the book which I state in my review (to be published soon). Gave it a rating of 3 stars, which in my star rating lingo means Good Book
---
Carrie
This was my first Stephen King book (just remembered that was The Shining a few years ago) and I gave it 3 and 1/2 stars in my review (to be published soon) which means I really enjoyed the book. I think this book is a good start for Stephen King's books, especially if what you usually read is YA.
---
Gone Girl
This psychological thriller is twisted.
I haven't rated this yet; I'm still trying to formulate my thoughts into words.
---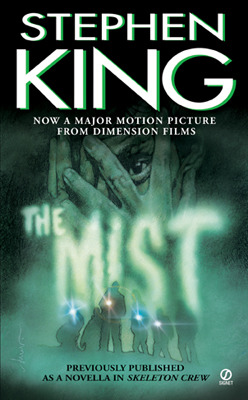 The Mist
My second King book in the same month! This was a different creepy than the creepy in Carrie. I haven't reviewed this yet nor have I decided on a rating (though I think i might give it the same rating as Carrie).
---
Highlights on Tattooed Pages:
♦ Top Ten Tuesday –
» Retellings I want to Read
» Intimedating Books
» Wishes I'd Ask the Book Genie to Grant
» The Creative Blogger Award
» 3 Days 3 Quotes Challenge
♦ Book Reviews
» Injustice: Goods Among Us
» Colorless Tsukuru Tazaki and His Years of Pilgrimage
» Paper Towns
♦ Announcements
» Attention Potterheads
» November Releases
How was your month? How many books did you manage to read?