Top 5 Wednesday is a weekly meme created by Lainey @gingerreadslainey. The Goodreads group is run by Lainey and Mindy @mindyreads. There are a lot of people (including booktubers and bloggers) that participate weekly.
Let's get on with it ↓
1. The 39 Clues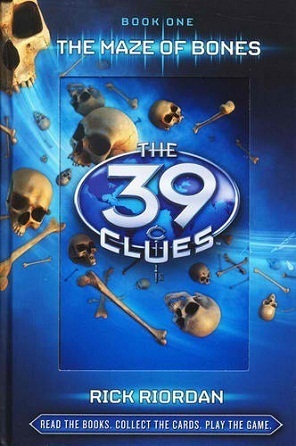 I'm surprised that not many people know or read this series. Rick Riordan wrote the first book in the series in 2008. It's a middle grade that reminds me of Endgame (from what I've heard of Endgame. Haven't read it yet.) There are codes in the book and card that come with the book to help you try to figure out where the next clue is before the characters.